Male
Color: Sable with White
Born: 22 july 2019
Hight: 25 cm
Weight: 6,2 kg

Patella luxation: result 1/1
Eyes: clear 23-07-2020

Scotty is tested DNA and Clear of all tests available for the Havanese (My dog dna).

Hemophilia: clear
Additional tests:
CDDY N/N free (USDavis)
IR 0.03 (USDavis)
Color (dna): E/E B/b ky/ky ay/a S/sp h/h G/G m/m C/C
carries: chocolate
Coat (dna): carries no shorthair or curled coat
l/l
C/C
Scotty is from my daughter Charissa and goes to live with her in the future.


Pedigree: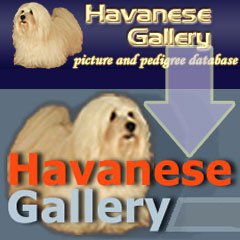 Scotty is father from our
I-litter
and
J-litter
.

Scotty is a little charmer that wasn't planned to buy. He lays himself on our feet as we went to meet his sister for a good friend of ours.
He was irresistible so we cannot resist him. My daughter felt so in love she bought him instantly and he is gorgeous, handsome and so very sweet.
Everyone loves him at first sight! He has grown into a beautiful stud for our Havenese Kennel.
Nancy from "Star of Havana" thank you so much for this wonderful boy!



Shows from Scotty:


Winner kerstshow 2019
- jongste puppyklasse - 22th of December 2019 - Sir Istvan Csik (DE) - Very Promissing 1, Best young puppy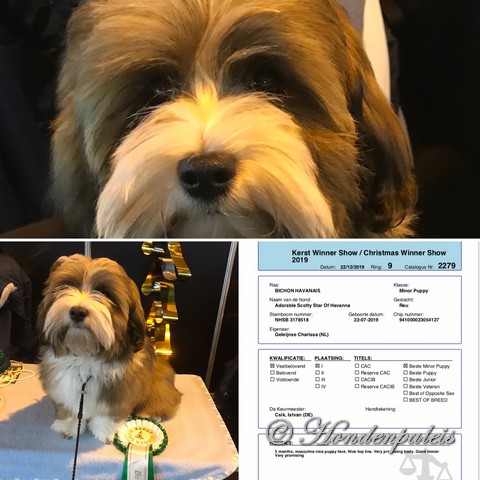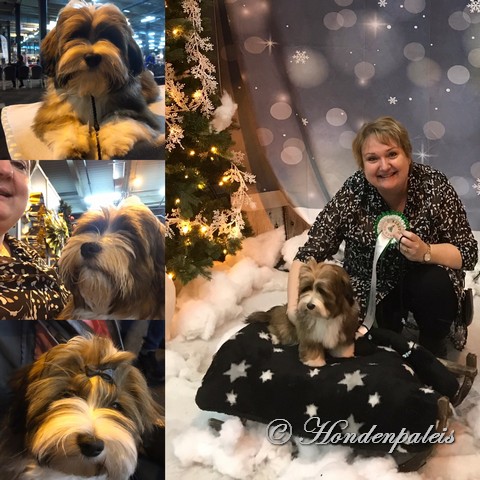 Parents from Scotty:
Mother: Holmsaasen's Bitch Like Me
Father: Absolut Armani Star of Havanna
Both parents are patella free 0/0 eyes clear and have complete scissorbite 6x6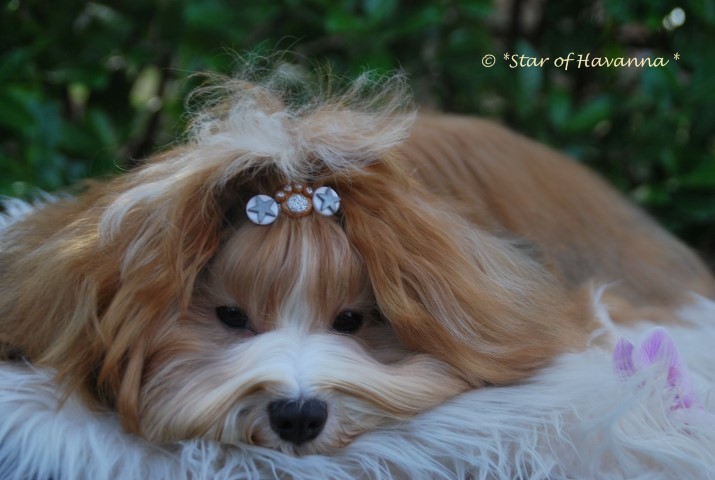 ~ Absolut Armani Star of Havana ~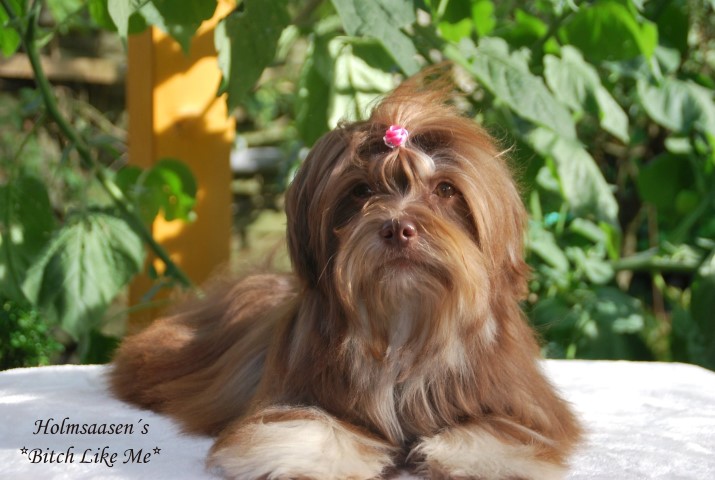 ~ Holmsaasen's Bitch Like Me ~
Pictures from Scotty: